The Keyboard course of the Quarteirão da Música provides the student with all the training of a piano course plus the language peculiarities that are typical of this instrument, which has become a symbol of the interaction between music and technology.
The student learns the structure of notes, the forms of writing (score and cipher) and the instrument's technique, as well as to master the timbre resources, accompaniments and interaction with other musical equipment.
All of this has the aim of developing a stimulating repertoire that suits the personal taste and goals of the student, whether as a soloist or as part of a group.
Keyboard Teacher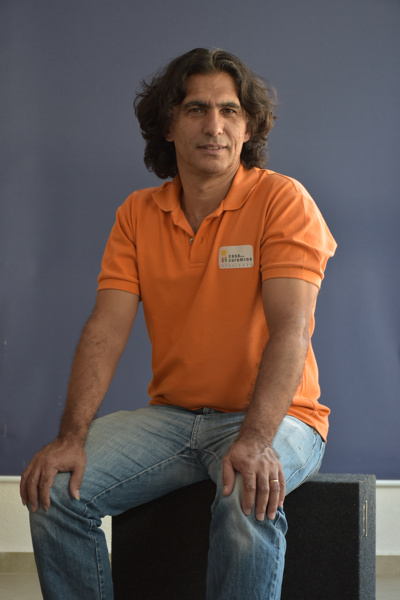 Vilson Moreno
Vilson Moreno estudou violão erudito na ULM, atual EMESP Santa Marcelina, com os professores Júlio Cesar de Figueiredo, Paulo Gazzaneo, Luís Fernando Marchetti, Sidney Gimenez e Teco Cardoso.
Na Casa da Música de Diadema estudou clarinete popular e erudito, saxofone e flauta transversal. Atuou como violonista e cantor em vários grupos musicais e bandas de baile na década de 1980 passando por diversas casas noturnas de São Paulo e recebendo assim várias influências musicais.
Em 1989 gravou o vinil "Caçador de Aventuras", com músicas autorais. Participou de diversos festivais de MPB pelo interior do Brasil. Formou-se em Educação Artística na FATEA e passou a trabalhar com arte educação em instituições de bairros carentes de São Paulo.
Nesse trabalho de Arte Educação, criou diversas bandas infantis tais como: Som da Sucata (Diadema-SP), Sucantando (São Bernardo do Campo -SP) e Banda Clave de Lata (São Paulo-SP) com a qual conquistou o terceiro lugar no Festival Canto da Terra em São Bernardo do Campo, cujo prêmio foi a gravação do disco "Menino Brasileiro". Atualmente Vilson Moreno, trabalha na Associação Casa dos Curumins com a Banda dos Curumins e como professor do Quarteirão da Música.